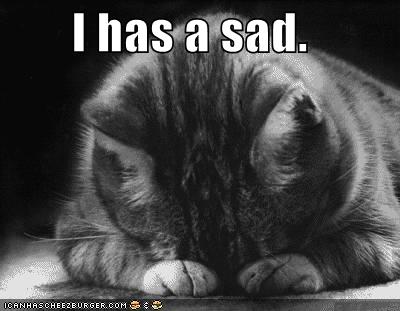 See more Lolcats and funny pictures.
In the comments following one of her typically pointless space-filling blog posts at Art Fag City -- something about movies, music videos, and posters for movies which borrow their imagery from supposedly fine art pieces -- Paddy Johnson loses her patience with what she considers nitpicking: "Comments that serve no other purpose than to demoralize the writers of this blog will no longer be published."
Oh, Paddy, if only we could demoralize you. If only.