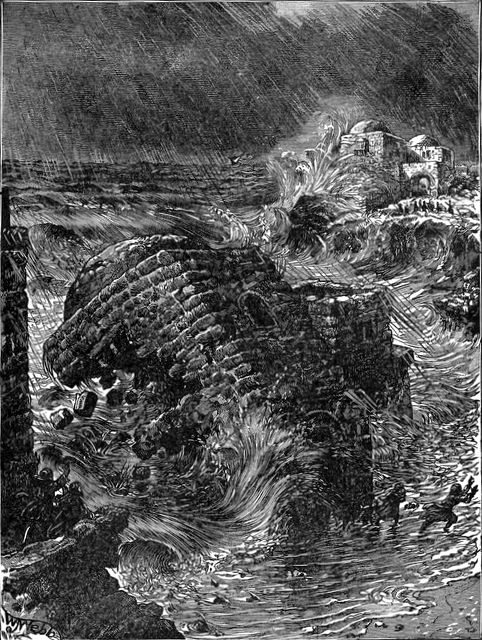 By way of Art Fag City -- yes, I'm still reading it, no, I don't know why -- I read a brief op-ed in the New York Times about Becky Smith, whose gallery, Bellwether, closed down earlier this year. Faithful readers will recall I wrote of my hopes for other galleries to do the same. How ironic the gallery should be named Bellwether! Maybe she should've named it "Coalmine Canary" or "Evaporating".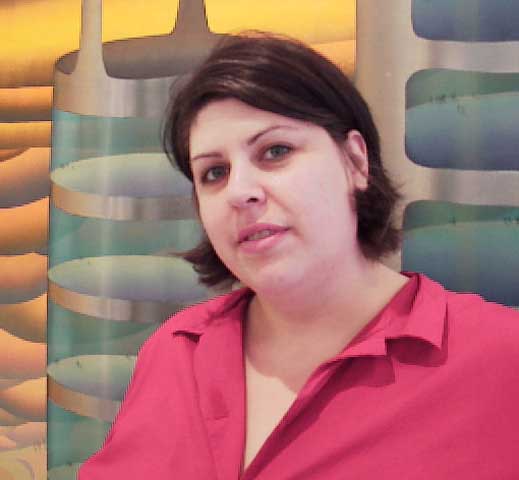 Becky Smith in happier times, in Brooklyn in 2000.
I have to admit, though, reading about Becky's abject failure -- eating Velveeta, not having enough money to get to Pittsburgh -- Pittsburgh, for crying out loud, you can practically walk to Pittsburgh from New York -- okay, that's hyperbole -- reading about her total collapse as an art dealer, I have to admit to feeling no schadenfreude at all. And I usually love me some schadenfreude. But not this time. I actually felt bad for Becky.
Because she called her collectors, the people who'd bought art through her gallery, the people who'd built her up, who'd propelled her into a business with $75,000 a month in overhead, she called them and she begged for them to save her. And when she begged, they said no. They forsook her.
Here she'd been curating from her values, not her taste, chasing acceptance. And for a time she had it. She thought she knew what she was doing. She was confident. She thought she was going to be major.
And then one day it turned out she didn't know what she was doing, she wasn't accepted, and she wasn't major. She thought she was in control but she wasn't. Becky was at the mercy of others. Her gallery existed at their whim. And at the crucial moment they removed their support and it turned out, just like that, she had nothing. She'd had nothing all along.
I find this tragic, in the older sense of the word, where the sadness comes from one person's downfall due to some integral flaw, some essential error at the core of their being, something which cannot be corrected or countered, something we might call destiny.
I don't often quote the Bible, but sometimes King James just says it best:
And the rain descended, and the floods came, and the winds blew, and beat upon that house; and it fell not: for it was founded upon a rock.